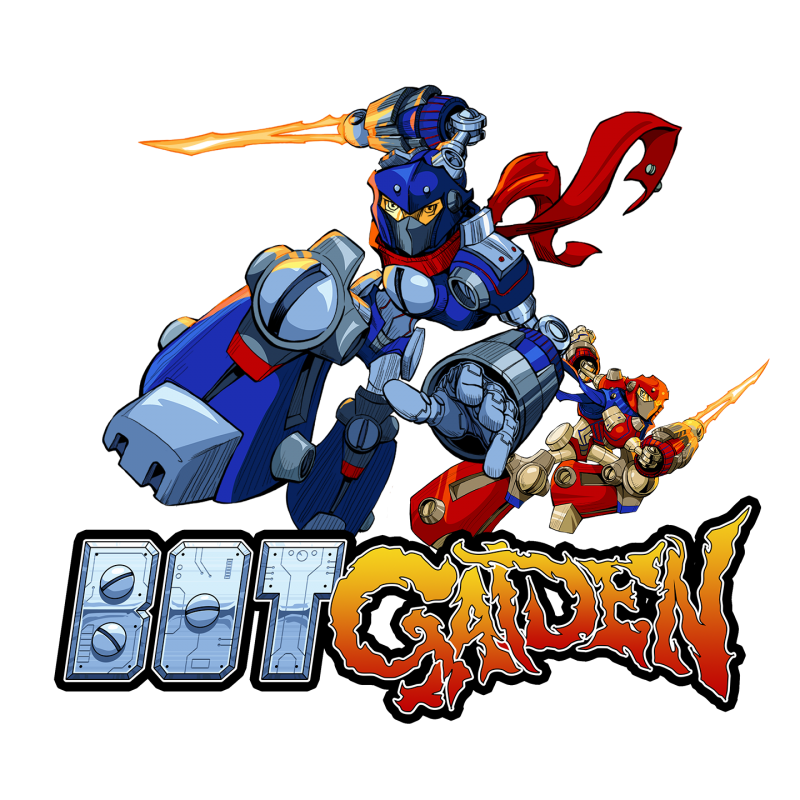 2 player co-op Action Platformer for PC and consoles (TBD)
Activate Robyu and Bytron as they cover the bot-globe to prevent annihilation at the hands of the mysterious Giorqio and his gang of Henchbots. You need to track down the powerful Golden Skulls before he can gather them together to initiate certain doom.
Speed is key. If you can get to each Golden Skull quickly, the Henchbots won't be able to fully power up. You can take them out quickly and use the reserve Skull power to upgrade your weapon and health systems.
You are the last hope. The contingency ninja…the continja…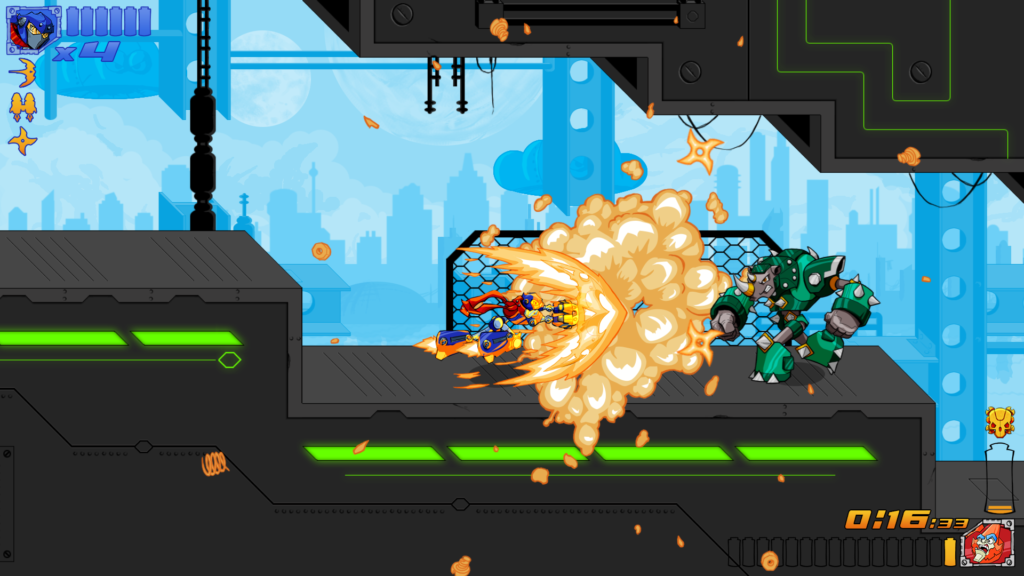 Full speed ahead. Backtrackers, grinders, and explorers look elsewhere. This ain't your mama's Metroidvania #9,999.
It's all about execution. The tight, responsive controls will shine as you decide how to most efficiently cut through the swaths of bot-minions bearing down on you. Most of them can be taken down with single hit kills, so it should be easy right?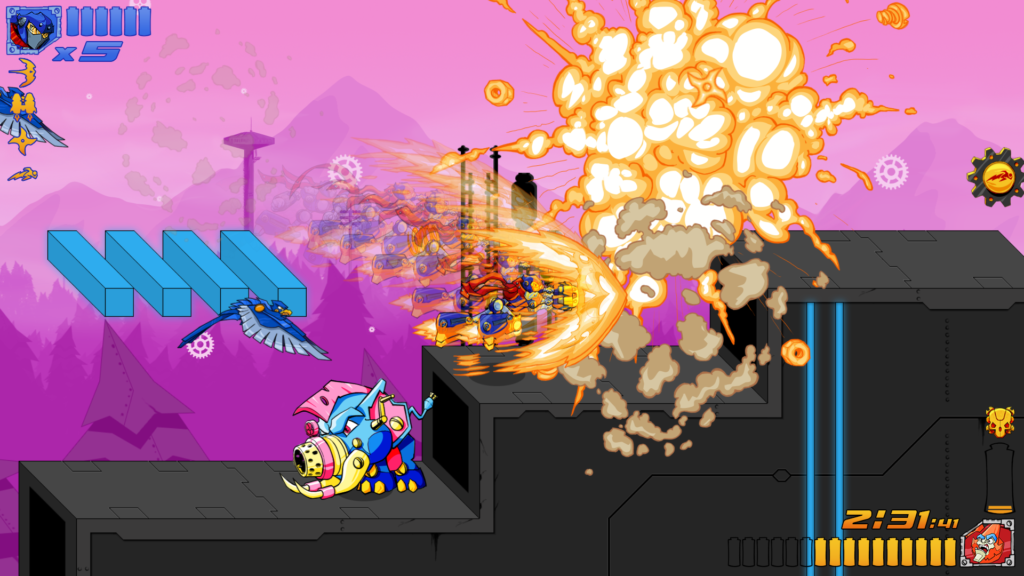 Feel like a ninja badass. Twirling jumps, wall clings, and plasma swords are just the beginning.
Each stage is littered with gears to augment your abilities: the Glaive gives you an explosive dash attack. The Jetpack gives enables a mid-air boost while Shuriken provide range and protection. And you can have them all at once…IF you can stay untouched. Stay perfect for Speed Burst gears!
And wait, there's more! Beat the stages faster to earn upgrades like Spread Shot, Super Claw, Double Thrust and much, much more!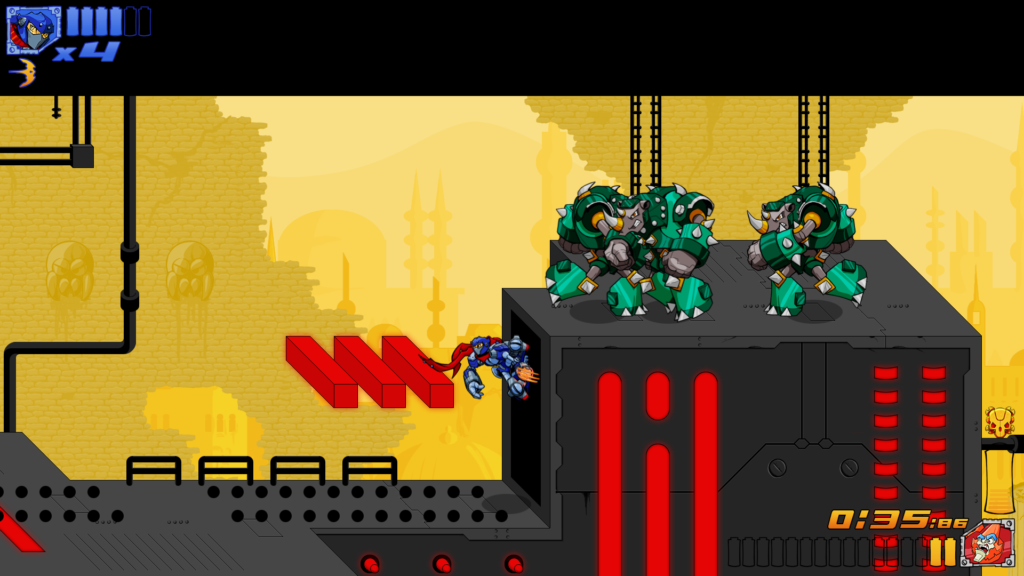 Travel to exotic locales. Challenge diverse enemies. Defeat the 8 legendary Henchbots and the main man himself, Giorqio.
Each location is a world unto itself. With high definition, comic-style graphics and a hard-driving metal soundtrack to match, you'll be transported to a land of imagination and wonder. Forget boring, gritty realism. Forget unimaginative, repetitive enemy grinding. Come and play.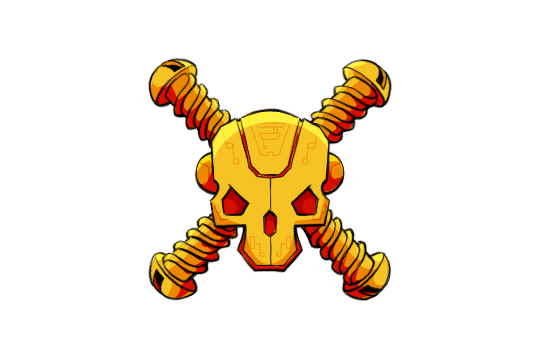 Stage completion time affects both boss health and rewards! Every 15 seconds, the Golden Skull will fill up a battery. If you haven't reached the Henchbot (boss) yet, it will be added to his health. After you defeat him, any remaining energy is converted to batteries you can spend on upgrades (which help you go faster)!