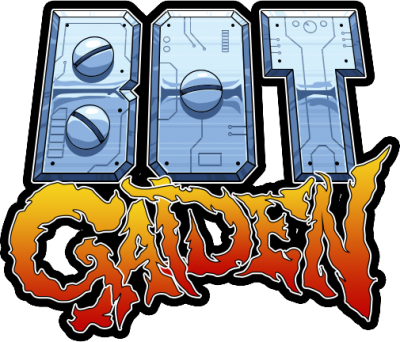 Robot ninjas slicing their way through hordes of enemies at maximum velocity. These ARE the bots you've been looking for.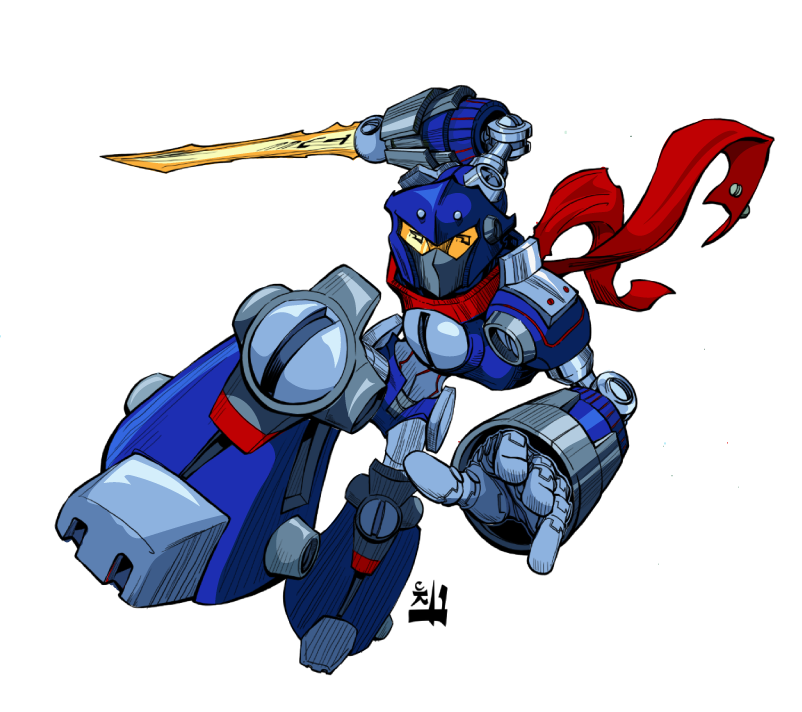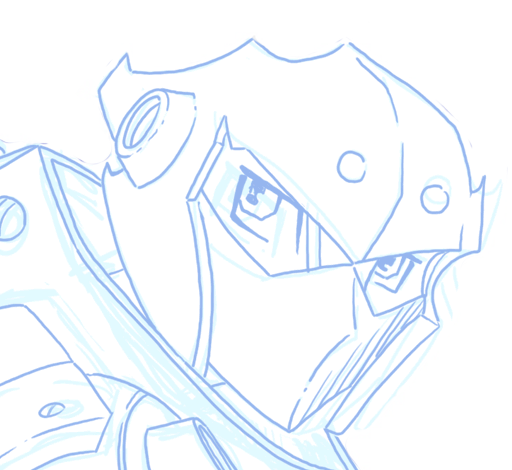 Race across the globe to rescue the Silver Skulls from the clutches of the mysterious Giorqio!
The ancient temples are under siege. The last hope to save the planet is to activate Robyu and Bytron, the long dormant guardian ninja robots. 
Each skull gives power to those who would seek it, so they must be retrieved with great haste. Travel from city to mountain to jungle and beyond!
METROIDVANIA FATIGUE? meet the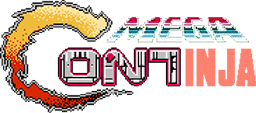 To coin the phrase, our game draws its inspiration primarily from 3 classic franchises. Laser-focused on action.

Straightforward design, no backtracking. Don't agonize over every nook or possible hidden path. Just keep moving.

Hone your skills by studying your enemy and the environment. Nothing is random in the bot-world, take advantage. And keep moving.

Varied enemy attacks coming at you all the time. There's no time to dance, cut and run baby! Keep moving!
For the first time ever, experience Ninja Gaiden-style gameplay with 2 players simultaneously! Teleport to each other to bail out of tough situations or to help inexperienced players! The Contra / Double Dragon heyday is back, in blue and red of course!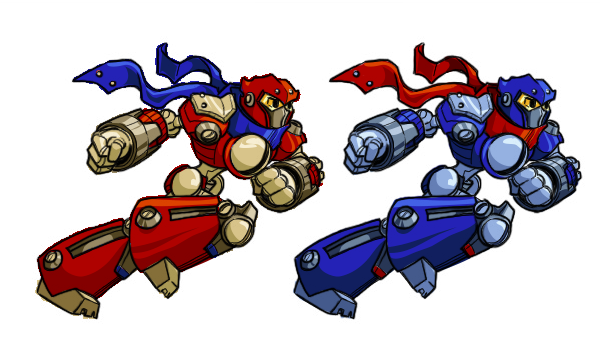 sorry for the temporary disjointedness of this site, we're working to put it back together into something better.